The Analytica Shanghai Expo was a busy and fruitful exhibition for LifeReal. There has not only many visitors from all over the Chinese market but also the visitors from overseas market, such as Korea, India, USA and middle east.
LifeReal Exhibits its new ScanReady microplate photometer, touch screen micro volume UV-vis spectrophotometers,etc. Its high tech AIGS automatic intergrated gene detection system attracts the professional visitors, which is the popular nowadays the POCT product with the trend of fast diagnostic market.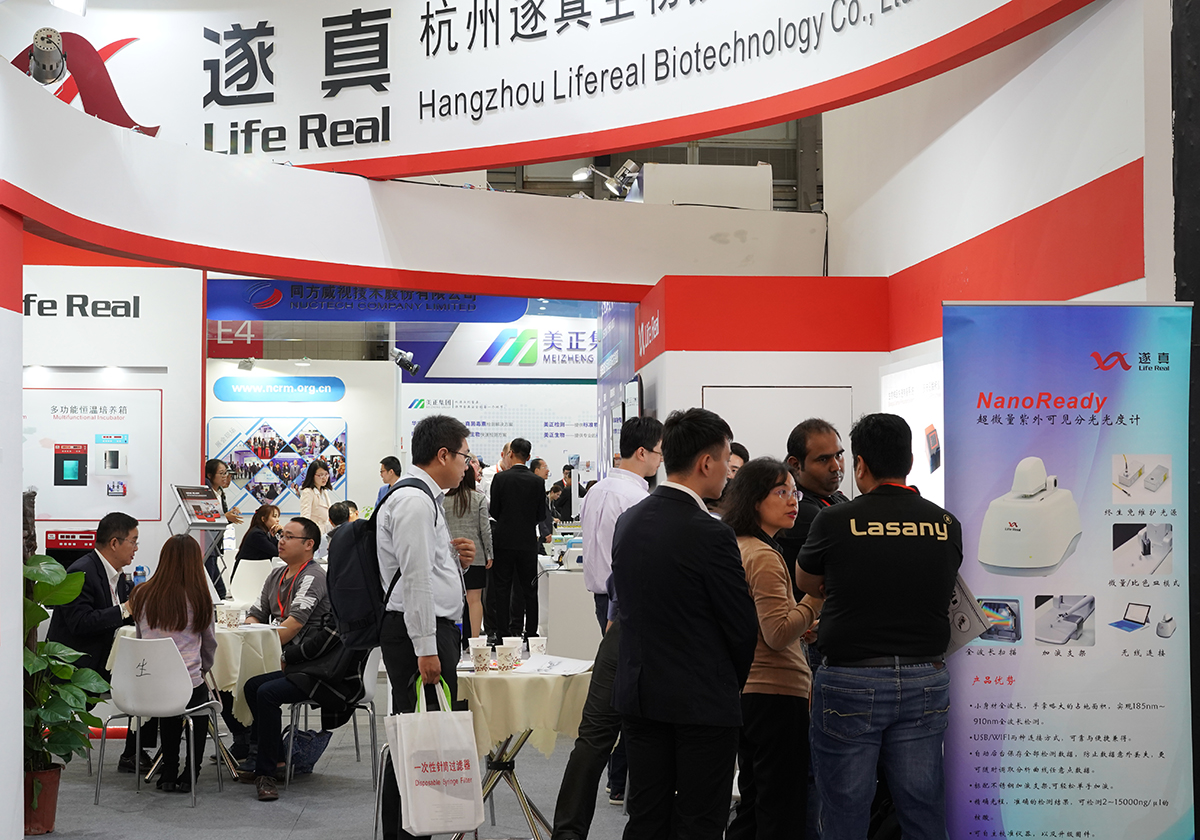 Please review the website to know more about our products. We are looking for distributors and the business partners. We welcome any inquires!